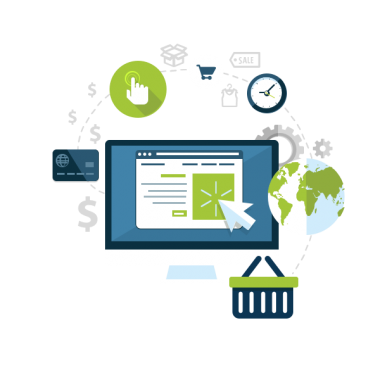 Conversion Rate Optimization
Conversion Rate is all about increasing web visitors on the website and turning them into customers via different web techniques. Organic Marketing continuously optimizing customer experience to attract their interests on clients products.
High conversion rate often leads to good ROI. If the conversion rate of a website/landing page is big then the successful conversion rate will be high for such websites.
Successful Conversion Rate is the heart of any website/landing page. Knowing about customer behavior could increases the chances of overall gain in business sales. Contact Organic Marketing to boost your conversion rate via optimizing web layouts.
Why Conversion Rate is important for your business ?
Conversion rate optimization allows you to lower your customer acquisition costs by getting more value from the users we already have. And by optimizing your conversion rate, we can increase quality leads & boost our business growth.
User Experience & Site Optimization is Important ?
For better ROI & lead generation smooth UX is very important for any online business.  An under-optimized website/landing page can blocks visitors flow. So we at Organic Marketing understands all hiccups around this problem. And helps users to achieve maximum benefit from their online business.
To increase sales from online business is a key to success for all businesses worldwide. Organic Marketing offers complete solutions to clients to improve the performance of the website/landing page via premium techniques.
Are you not able convert Visitors into Customers ?
Does Negative Reviews hurts your Business ?
Do you want to increase ROI of your business site ?
Brief us about your project requirements
Let Organic Marketing help you to get maximum business growth.
We minimizes the bounce rates & analyzes visitors behaviors on your website/landing pages to boost consistent ROI.
Organic Marketing is the best internet SEO company out there. The support we receive and the constant marketing efforts are second to none. I highly recommend Organic Marketing to anyone looking for a better solution then what you are currently using. Nancy D.
Quality Realty Service
Not only did the custom website exceed my expectations , but the SEO internet marketing campaign took off right away, bring us leads almost every day.
Phil D.
Admissions director
Randy is down to Earth and very knowledgeable. PPC is a bottomless pit and any business professional can't help but be skeptical considering all the constant calls for Google ranking, SEO wannabes are a dime a dozen. We spent a couple months doing research and understanding what we wanted and if anything presented to us was legit. Randy was patient, explained things well, provided many many examples, and everything he said was also provided in writing. Peter N.
Airframe mechanic