Testimonials
Our Happy Clients says everything about our premium services. We works round the clock to serve our clients better from others. We are very proud of the service we provide for our customers.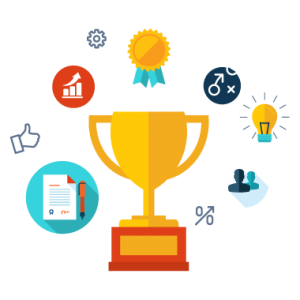 Organic Marketing is the best internet SEO company out there. The support we receive and the constant marketing efforts are second to none. I highly recommend Organic Marketing to anyone looking for a better solution then what you are currently using. Nancy D.
Quality Realty Service
Not only did the custom website exceed my expectations , but the SEO internet marketing campaign took off right away, bring us leads almost every day.
Phil D.
Admissions director
Randy is down to Earth and very knowledgeable. PPC is a bottomless pit and any business professional can't help but be skeptical considering all the constant calls for Google ranking, SEO wannabes are a dime a dozen. We spent a couple months doing research and understanding what we wanted and if anything presented to us was legit. Randy was patient, explained things well, provided many many examples, and everything he said was also provided in writing. Peter N.
Airframe mechanic
Working with Randy has been excellent ! He is a man of his word and has delivered more than expected in our business transactions. Would not hesitate to highly recommend Randy to friends and colleagues.
I've been using Randy for several years. Before I hired them, I was getting 3 to 5 leads per month. Today, as a direct result of their SEO work, I receive over 50 leads per month! My search marketing with him has by far been the best return on investment I've ever seen and all in all a good company to work with ! Scott L.
Executive Director
SEO black belts in what they do and promise with the help of this company my SEO Listing is on Google's maps and first pages also awesome website builders in the industry true leaders.